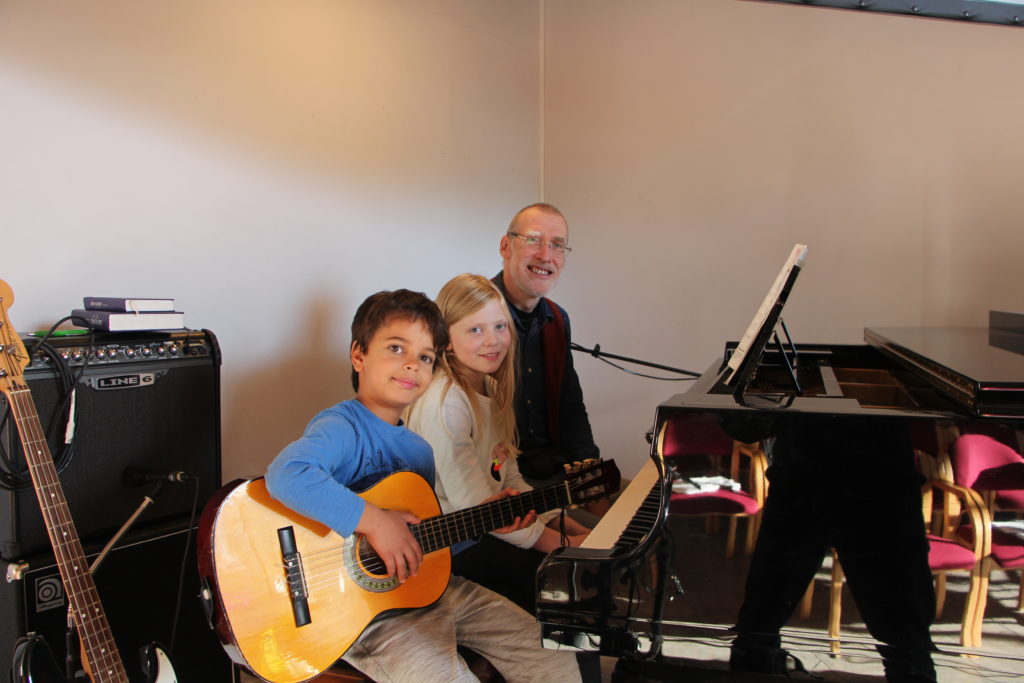 Vatneli skole startet sin egen musikkskole i 2001.
Det tilbys for tiden opplæring i gitar, bassgitar og piano. Omtrent halvparten av elevene har nå individuell opplæring på et instrument. Elevene får sin undervisning i løpet av skoledagen. To ganger i året arrangeres det en egen musikkskolekonsert for familie og andre interesserte.
Undervisningen er i regi av velutdannede lærere med musikkbakgrunn.
Musikkskolen er inkludert i skoleprisen og undervisningen blir satt opp i skoletiden.
Elevene er veldig fornøyde med musikkopplæringen:
– Det er veldig lærerikt, forteller to av elevene som spiller gitar og bassgitar.